11 April 2023
During February's heat wave I was sure Spring would be extremely early this year in Pittsburgh. Then temperatures dropped in March and everything paused. Yesterday the flowers on this red maple were giving way to seeds while the leaf bud was opening. Is this normal for early April? It's time for a Spring checkup. Where are we now?
Spring's progress is easy to see in this USA National Phenology Network animation. Leaf out raced northward in February producing dark red-brown in the places with an earliest Spring on record. In mid-March the racing stopped and gave way to paler red across PA and New York state. But what's the dark blue in Kansas and the Southwest? It's a very late Spring.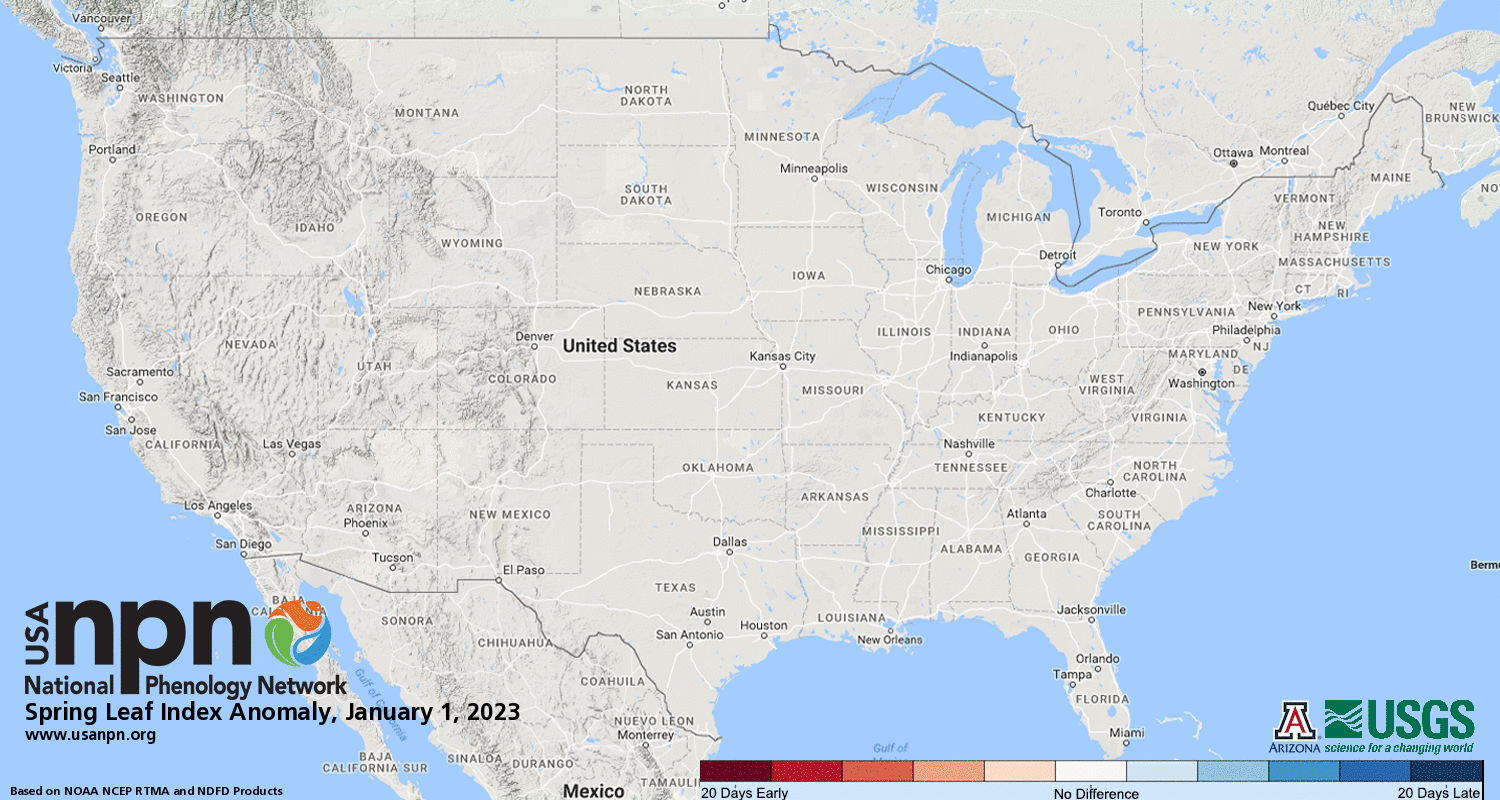 [As of 10 April 2023] Spring is 11 days late in Denver, CO, 2 days late in Chicago, IL, and 2 days early in Albany, NY. The West is mostly late. Yakima, WA is 12 days late, Boise, ID is 20 days late.

— USA NPN: Status of Spring as of 10 April 2023
Most of Pennsylvania is close to normal compared to baseline years 1981-2015. Pale green is OK. Dark green is not. Southcentral and southeastern PA were off-the-chart early.
As you can see by the splash of color on the map, bush honeysuckle, the Spring leaf out indicator, has finished in Pennsylvania. You can follow the progress of spring blooms and check on the rest of the country at USA National Phenology Network.
(photo by Kate St. John, maps from USA National Phenology Network)